People often use a VPN service when they want to stay anonymous on the internet. However, the Tor browser is a more-than-viable solution. It now appears a new competitor has appeared on the horizon, as Loopix aims to be a more secure alternative altogether. This network was developed by researchers from University College London and offers some interesting updates and features.
Loopix is a new Anonymity Solution
In a world of ever-increasing scrutiny and mass data collection, remaining anonymous on the internet is a much bigger challenge now than ever before. Thankfully, there are a few ways to achieve … Read the rest
Tumblebit, which garnered much hype after its announcement in August 2016, it finally closing in on completion after adding support for the Tor browser.
---
What is Tumblebit?
Tumblebit is the Bitcoin network's first trustless payment hub that lets users "mix" their coins. It allows for payments to be made between parties while adding a high degree of anonymity for everyone involved, while at the same time not have a third party that could run away with the funds. No one will be able to see where the coins are coming from, or where they are ending up.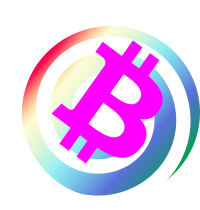 The Fungibility Issue
…
Read the rest
Tor has been embroiled in several controversies in the past few weeks, but it is still widely considered the best option for circumventing state censorship on the internet. Due to recent draconian blockades of peer-to-peer filesharing by the UK, Norway, and others, KickAssTorrents, the most visited public tracker on the web, has opened up a hidden service mirror of their website to help those in the growing list of countries that enable internet censorship access their massive repository of torrents.
KickAssTorrents Has An Official Tor Hidden Service
This news also comes with the implementation of 2-Factor authentication for their … Read the rest